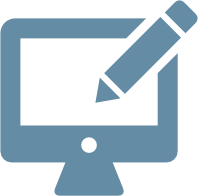 We offer complete website design packages which include, registering your domain, high-speed hosting for your website and e-mail accounts, and developing a website that fits your needs and your budget. At Stylex Media Design Inc. we believe that a professional web design, graphic design or print design, is a powerful communication tool, and can greatly enhance a company's success. Stylex brings to its clients over 20 years experience in website design, graphic design, print design, flash and multimedia productions.
Whether you're interested in a website, logo, brochure, flash presentation, or a complete corporate makeover, feel free to contact us anytime for more information on any of these services.
WordPress Websites
If you are looking for a full featured CMS program that allows you to have total control over your web site, we also build web sites using the WordPress frame work. Including custom designed WordPress™ templates.
Wordpress™ is a powerful personal publishing platform, and it comes with a great set of features designed to make your experience as a publisher on the Internet as easy, pleasant and appealing as possible.
Website Maintenance

We will not leave you out in the cold once your website is complete and online. Stylex has been supporting it's clients for over 10 years with upgrades and general maintenance to their sites. If you require occasional updates or changes to your site, we can usually make them within 48hrs. or sooner if required. We charge a basic hourly rate for changes and will provide an estimate for larger modifications to the site.